As the days get longer and the grass greener, a picnic is the perfect way to enjoy thwarter weather. Take these filling and delicious vegan sandwiches with you to your next picnic. We guarantee these will keep hunger away until the evening!
This recipe proves that vegan sandwiches can be filling. Just be sure to choose a wholesome, wholewheat bread and to not be scarce on the fillings. Protein-rich hummus, creamy avocado and Ilo Coconen bring softness to the sandwich, while the salad, sprouts and cucumber bring a crunchy mouthfeel to it.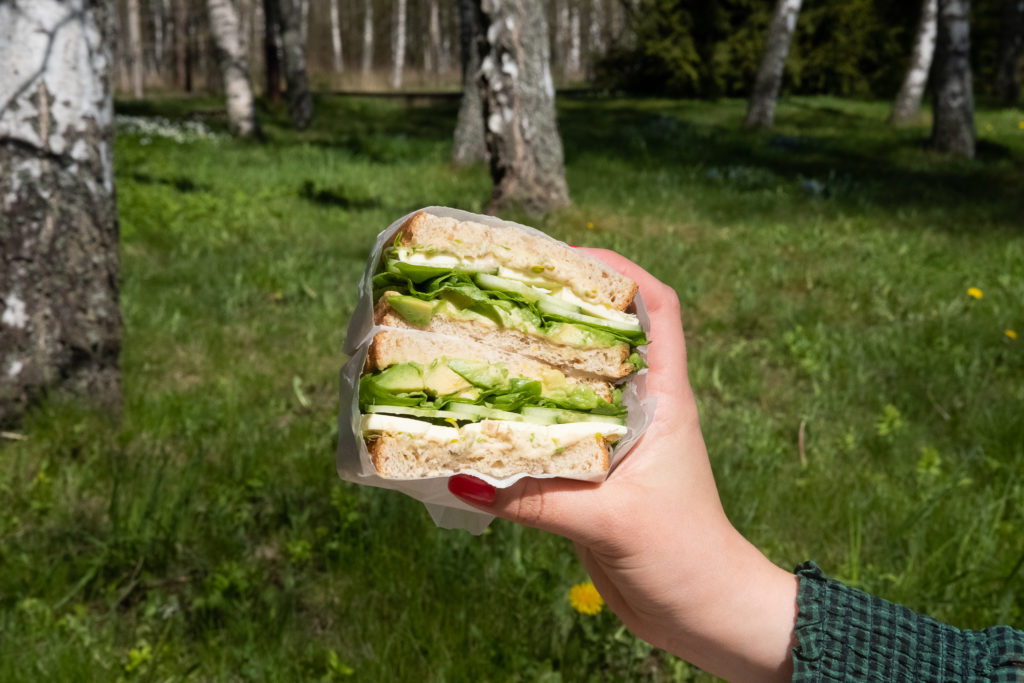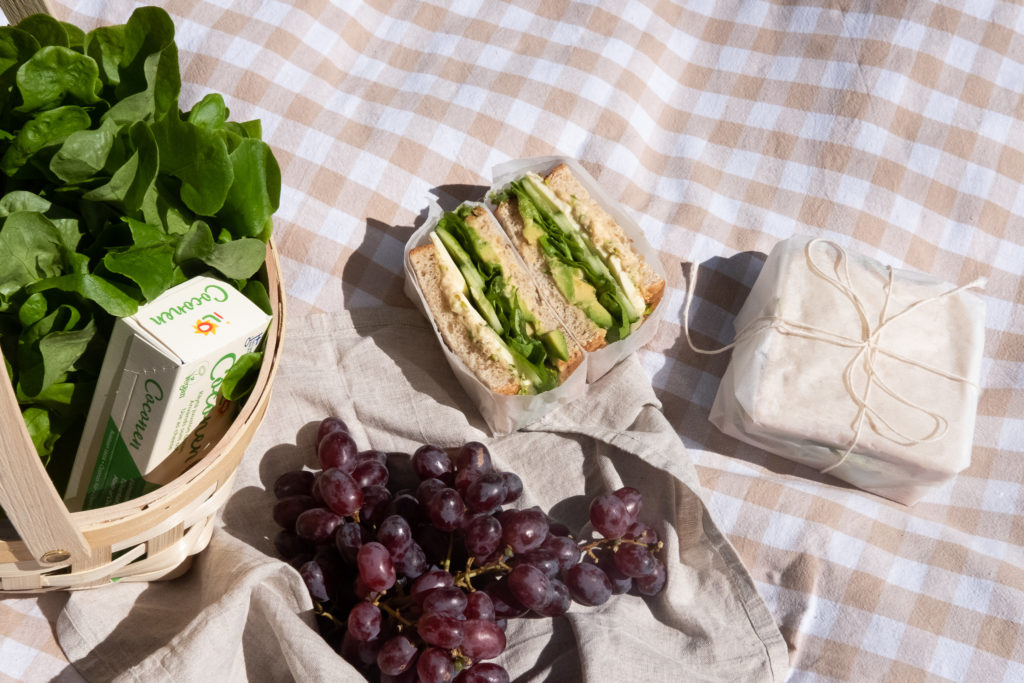 Ingredients
One filling vegan sandwich
2 slices whole wheat bread
1/2 pack Ilo Hummus Original
1/2 avocado in thin slices
Kosher salt and freshly ground pepper
If desired, lemon juice and chili flakes for seasoning
Butter lettuce, cabbage or another favorite crispy salad
15 cm piece of cucumber cut in thin slices
Ilo Coconen vegan cheese in slices
a handful of pea shoots, alfalfa or other sprouts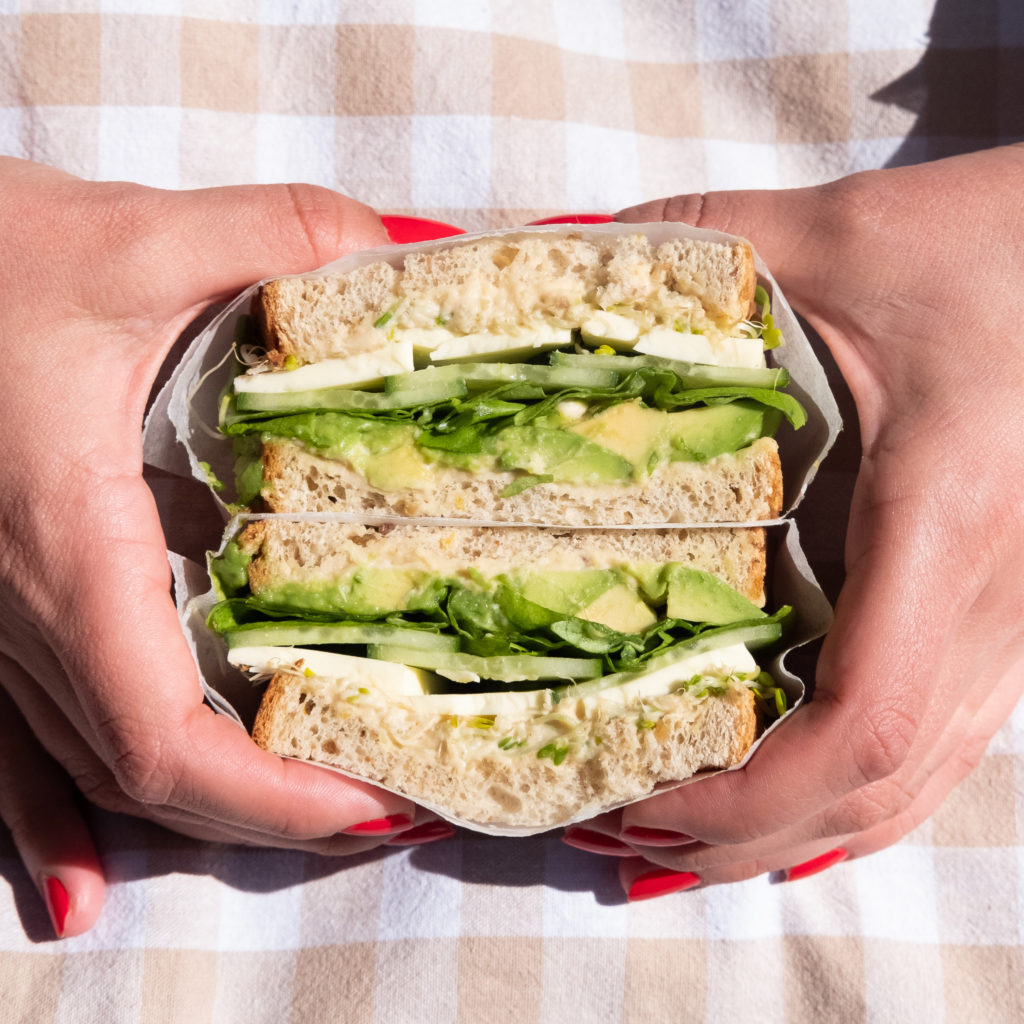 Instructions:
Spread a fair layer of Ilo Hummus on top of both slices.
Place the avocado slices on top of one loaf and season to your liking.
Arrange the sprouts, lettuce, cucumber and Ilo Coconen on top of the avocado. Close the sandwich with another piece of bread with the hummus side inward.
Wrap in parchment paper and enjoy on a sunny day outside!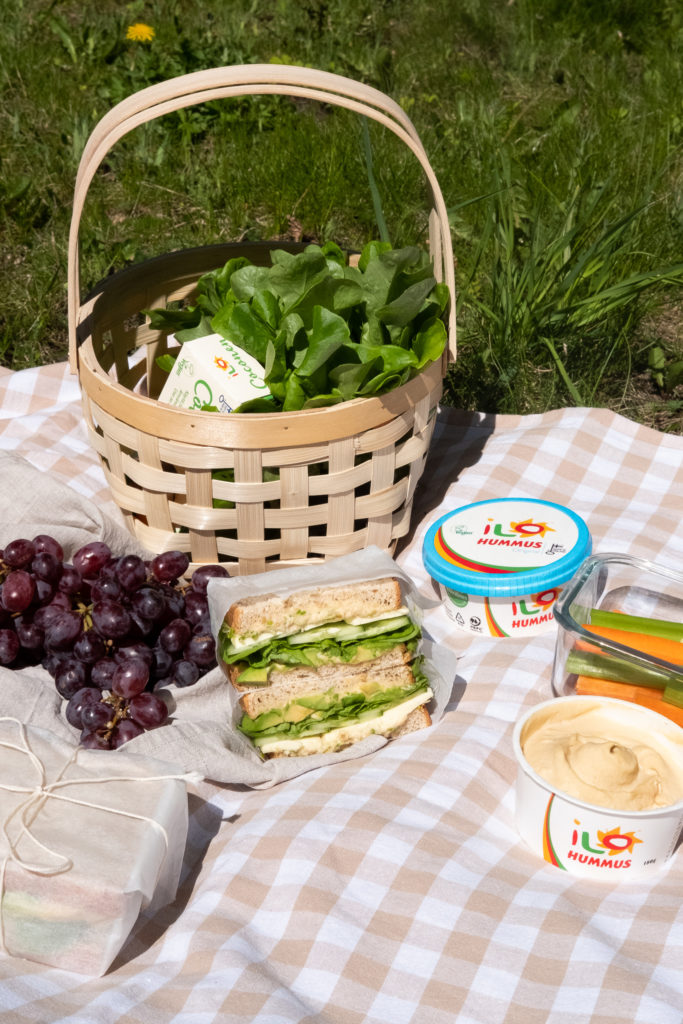 Fill the lunch basket with delicacies and enjoy the sun.
Celery and carrot sticks with hummus.
See more
Tags