Creamy cashew spread, and sweet and slightly sour roasted cherry tomatoes are the secret of these delicacies. Enjoy these delicious plant-based toasts for a long weekend breakfast or a quick lunch.
Ingredients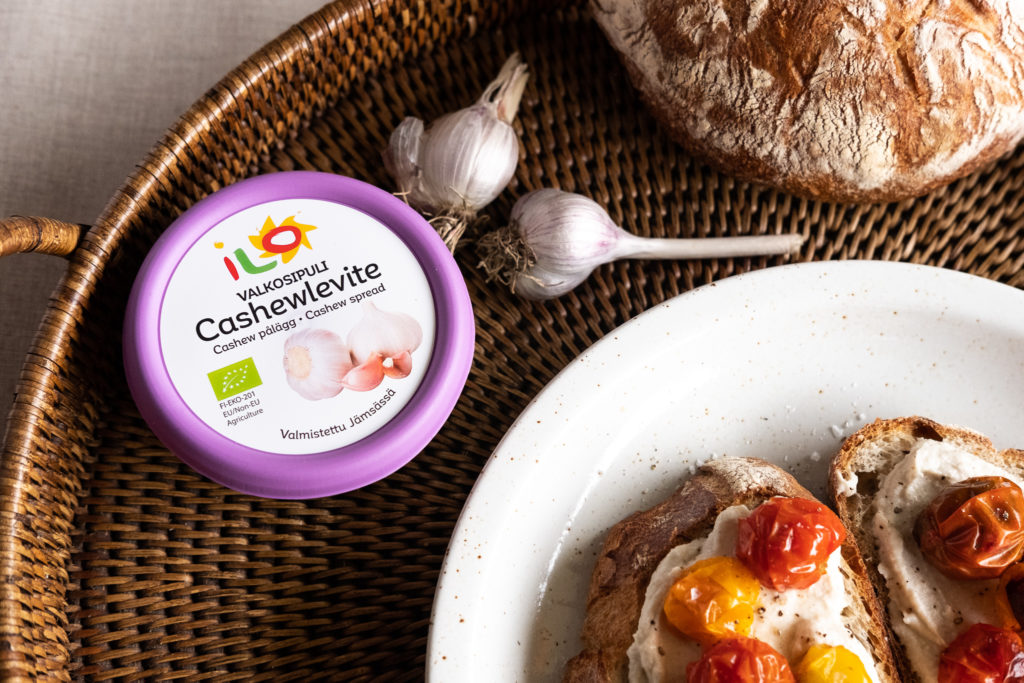 Instructions
Preheat oven to 200 degrees celsius.
Stir in tomatoes and 2 tablespoons olive oil and salt in a bowl. Transfer the mixture to a baking sheet lined with parchment paper.
Bake the tomatoes in the oven for about 15-20 minutes until they are very soft and slightly wrinkled. Shake the sheet metal occasionally.
Remove the tomatoes from the oven and allow to cool.
Grease the loaves with a fair layer of Ilo Cashew Spread. Place roasted tomatoes on each slice of bread.
Finish with freshly ground black pepper and enjoy!
See more