Fast, easy and delicious. This pasta will be a go-to.
We veganized the classic Italian cacio e pepe. Our creamy, fermented Ilo Cashew Spread Natural and freshly ground black pepper are the main ingredients in this pasta.
We hope you love it as much as we do!
Ingredients
For two
About 250 g of spaghetti or tonnarelle
1 pack Ilo Cashew Spread (á 150g)
Sea salt
About 1 tablespoon black pepper from the mill and add to finish
Optional: high quality olive oil for finishing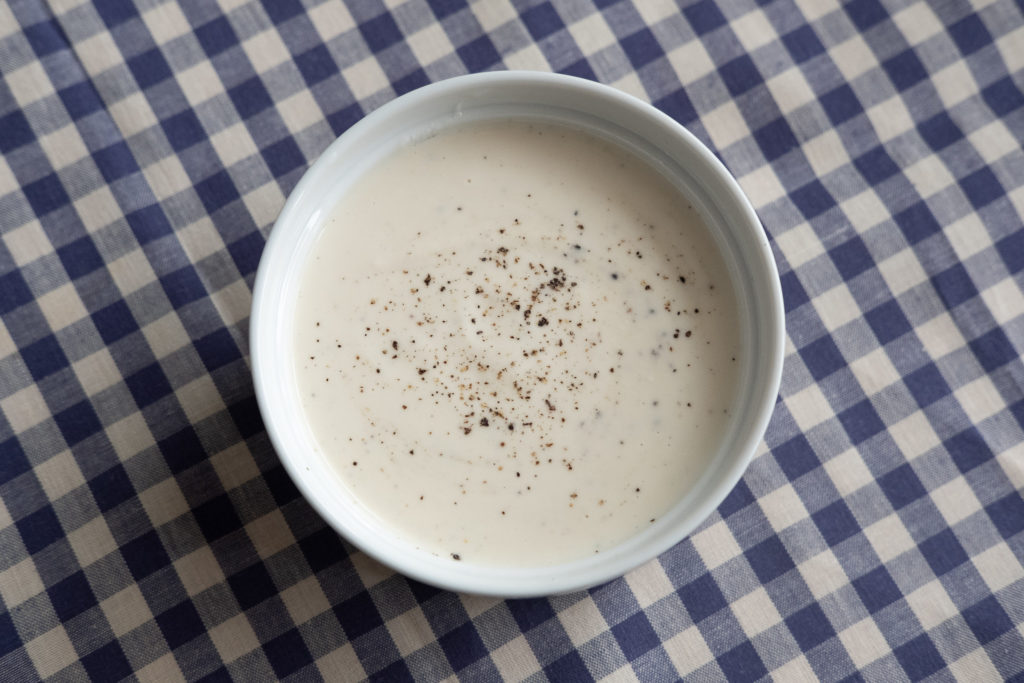 Instructions
Bring plenty of water to a boil in a large pot. Add a generous amount of salt. The water should taste like seawater.
When the salt has dissolved, add the pasta. Check the ripeness of the pasta several times and cook until it is al dente, ie soft on the surface but firm and chewy on the inside. Usually this is about 2 minutes before the normal cooking time of the pasta.
When the pasta is ready, make the sauce. Combine Ilo Cashew Spread, about 1.5 dl of pasta boiling water and 1 tablespoon of black pepper in a large bowl. Stir quickly and check the taste.
Once the pasta is cooked, collect some boiling water and strain the pasta. Add the pasta to the sauce in the bowl and stir. If necessary, add some boiling water to the pasta so that the sauce covers the entire pasta.
Finish with black pepper and a drizzle of quality olive oil if you like. Serve immediately. Enjoy!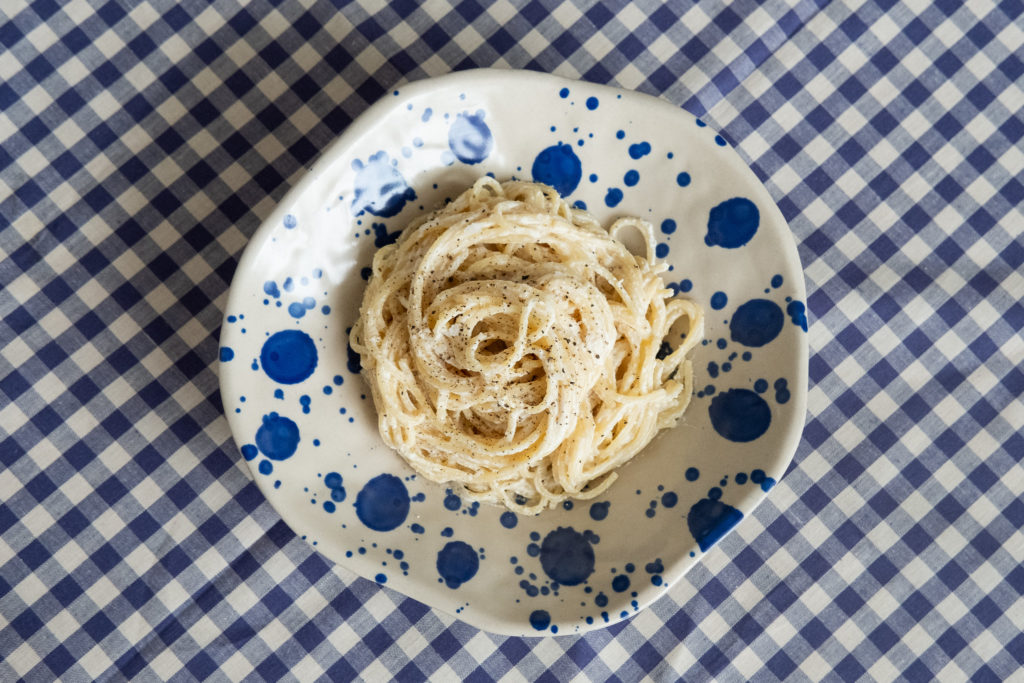 See more